Printable 3D Snowflake Star Ornaments
Hello, it's Kati from Houseful of Handmade again. Are you starting to decorate for Christmas already? We are! I know, you're not supposed to put up the Christmas tree until after Thanksgiving, but I like to break the rules, so we put up the tree last weekend. Now we get to slowly decorate it. I love to fill up our tree with beautiful handmade ornaments like these Printable 3D Snowflake Star Ornaments.
Before I had kids, I filled my tree with mostly glass ornaments. It was beautiful, but not family-friendly. I never thought I would want to get rid of my glamorously fragile ornaments, but after one Christmas with a toddler, I decided it was time to make the tree work for the whole family.
I didn't want to have to sacrifice style to make our Christmas tree family-friendly. I decided to go for a slightly vintage style tree and use a lot of handmade ornaments. Each year we make a few more ornaments to add to the tree and it's really looking fantastic.
A couple years ago I made my first paper ornaments for the Christmas tree and I have fallen in love with them. You can do so much with paper and it's really inexpensive. You can manipulate the paper into so many beautiful 3D shapes, the colors are endless, and if an ornament gets broken, you don't have to worry about the kids getting hurt or the cost to replace it. Perfect for our new, stylish, family-friendly Christmas tree.
I wanted to create some 3D stars for our tree this year but decided to make them into snowflakes. Snowflakes can be any pattern, no 2 snowflakes are alike, right? And they make great decor for Christmas or winter. I created 4 fun snowflake designs that can be easily folded into a fun 3D 6 point star. I started with a soft gray star with the white snowflake, but then I decided I needed to make some to match our Christmas tree.
To keep our tree cohesive with all our handmade ornaments, we try to stick with a color scheme. Our tree is cranberry red with creams, golds, and natural tans. So even though the snowflakes look less like snowflakes on a cranberry colored star, I still love them! And then I went really crazy and did a soft blue snowflake as well. I really love to have options!
Don't limit yourself to using these snowflake stars for only ornaments, they can also make a beautiful banner or wall decor. I also love them leaned up on a shelf or picture ledge. See, lots of options.
To fold the printable 3D snowflakes so they aren't boring and flat, I used my new paper scorer (I finally caved and bought one). But if you don't have a paper scorer you can just fold them without scoring them first, just make sure to press the fold firmly. Score the front of the star across the center between the points. Score the back of the stars across the center from point to point. Then fold the stars along the score lines. Fold from point to point with the printed side facing out and fold between the points with the printed side facing in.
After you press all the folds, scrunch the folds a little to shape it into a pretty 3D 6 pointed star. I used a little hot glue down the crease of one of the points and attached a loop of fishing line to hang them on the tree.
Now go ahead and start trimming the tree. A few of these printable 3D snowflake star ornaments are a good start for our Christmas tree this year. But we are going to be doing a few more fun, slightly vintage, slightly rustic ornaments so make sure to follow along at Houseful of Handmade so you don't miss out on all the Christmas fun.
Who would have thought I would go from mostly glass ornaments to mostly paper ornaments on my Christmas tree? Isn't it funny how life changes? But even without the glitz and glam, I really love our family-friendly, but stylish, Christmas tree!
Download these PRINTABLE 3D SNOWFLAKE STARS by joining my email list. You will have full access to this printable as well as my complete Private Printable Library!
So are you a Christmas tree before Thanksgiving or after a person?
If you are not ready for Christmas decor, you still have one week to decorate for Thanksgiving. Check out these easy, last-minute Thanksgiving decor ideas.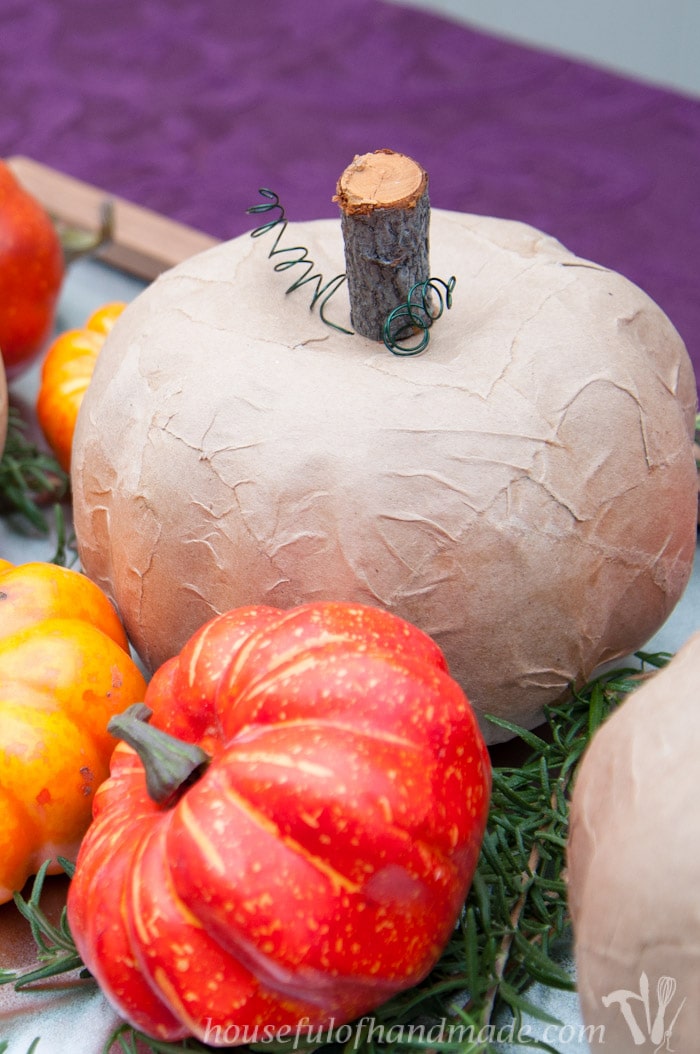 Easy Rustic Pumpkins from Dollar Store Pumpkins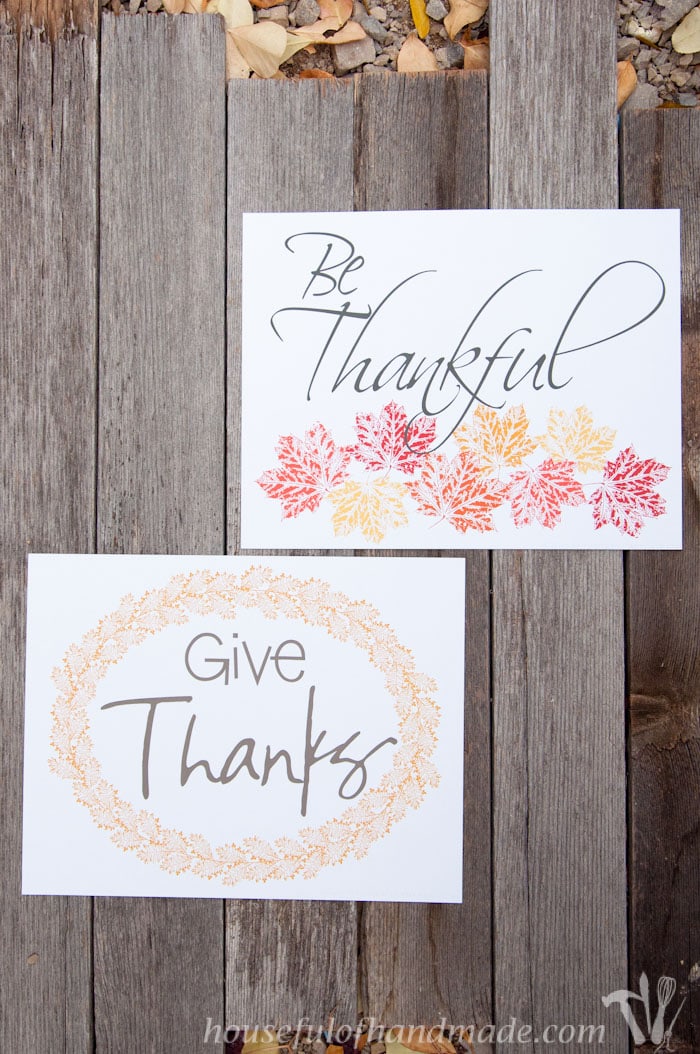 Free Printable Thanksgiving Art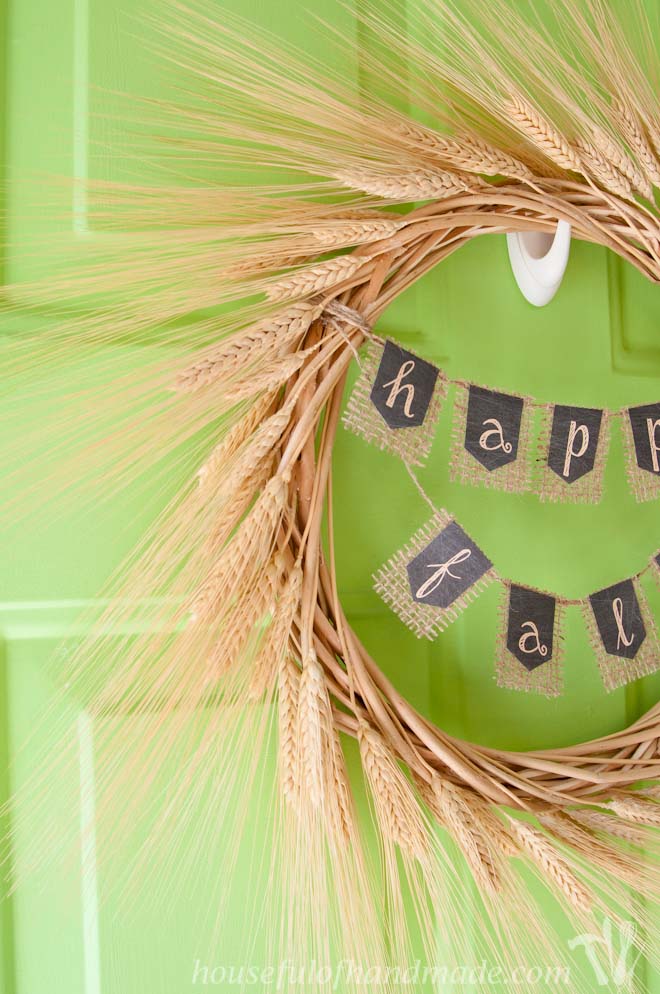 Thanks for letting me share some Christmas fun with you. I am so excited to decorate every surface of my house with all things Jolly!