Whimsy Wednesday Link Party 95
Whether or not we are ready, Christmas is here! Hope you are done shopping and all wrapped?? I'm not! As soon as I am done writing this post, I am headed to the basement to start my wrapping. I also need to set the Christmas morning breakfast table tomorrow. I'm not stressing about it!
I have been spending time with my daughter since she came home from college…we went ice skating, to the winter garden flower show, shopping…you name it, we were fitting it all into last week. She leaves to study abroad in less than two weeks, and I had to get in as much time with her as I possible!
We are doing an ALL THINGS CHRISTMAS LINK PARTY this week! Show us your Christmas flair!
It's time for this weeks Whimsy Wednesday Link Party 95! Can't wait to see what everyone has been creating this week!
I'm new to Instagram…come follow me there! 

Please join Jenny @ The NY Melrose Family, Kelly @ Smart School House, Ashley @ Simply Designing and myself in this weeks Whimsy Wednesdays Link Party! That's four times the exposure! We are thrilled to let you know that Whimsy Wednesday is where G+ meets Link Party. We will be sharing our favorites on G+ bringing great exposer to your site with awesome SEO results.
I am sorry to say that this week I did not have time to write a feature project post! As I sit here tonight, I don't have a single present wrapped. I knew you would understand! These two projects caught my eye so I thought I would share them…
Love, Love these Adirondack Chairs by Heather at Setting For Four! Arn't they beautiful…she made them herself!
I also thought these adorable Christmas Sheep were just too cute by The Pin Junkie!
If you have been featured feel free to grab a button!
This week I featured this easy Rudolph Ornament Craft! Great for home, school or a party!
Feel free to submit any project to the Oh My! Creative website…I love featuring you!
Let's get the party started! If you're new to the party please be sure to check out the rules and if you're interested in being notified when the party goes live, be sure to subscribe by email!
The Rules:
Follow us by clicking on our icons below…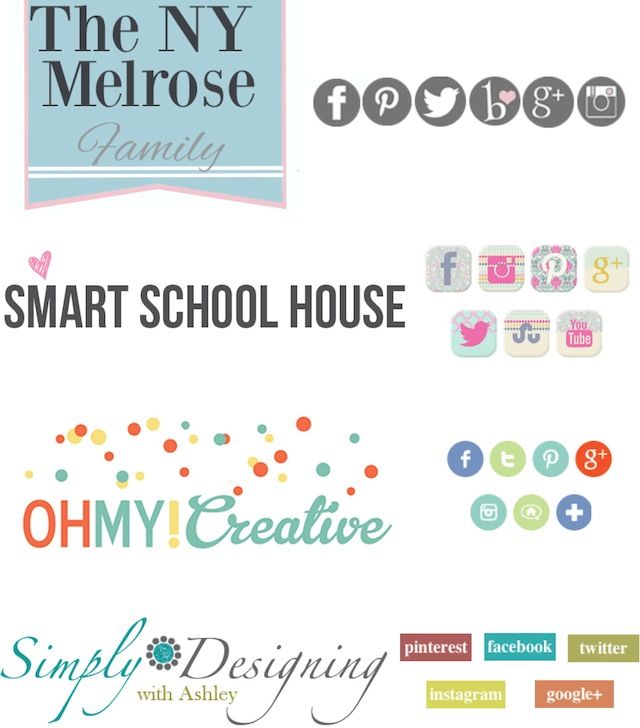 Please grab our button and either display it with the post you are linking up or under your list of parties. You can find our button here.
Follow me for more great Holiday ideas! Visit Oh My! Creative's profile on Pinterest.