Potted Herb DIY Gifts with Printable Tags
Hello! It's Kati from Houseful of Handmade. I'm so excited to be here creating with you again today! I really love the start of spring because I get so excited to get dirt under my fingernails. It's funny that as a child I would fight my parents whenever I was asked to help in the garden but now I get giddy to start planting. Even though the weather isn't warm enough for me to put my plants in the ground here, I found a way to get a little dirt under my nails with these Potted Herb DIY Gifts with Printable Tags.
DIY GIFTS
Spring is always a crazy time for us. Now that both my kids are in school, we have two teachers to say "Thank you" to as well as Mother's Day (and not to mention our anniversary). This year I decided to combine my love of gardening with some fun printable tags to make the perfect homemade DIY gifts for both teacher appreciation gifts and Mother's Day gifts.
While I love flowers, I have just barely learned how to not kill them all. For some reason I can only keep plants alive when I plan to eat them. So I naturally favor vegetable and herb plants when gardening. And when sending gifts, who doesn't love herbs?
I had originally planned to plant both the thyme and dill in cute metal buckets, but when I took my sweet daughter to Target to go shopping, we found a beautiful pink glass hanging candle holder. She was hooked! I tried really hard to convince her we needed the blue one instead because pink is not my color. But that little girl is stubborn, just like her mother.
I'm very glad that my little girl is so persistent because the dill plant in the glass candle holder is such a beautiful homemade Mother's Day gift. And pink is perfect for moms, even when they are silly like me and usually avoid it. The candle holder doesn't have drainage holes in the bottom so the plant can be easily used as a centerpiece, just make sure your recipient knows to water carefully so they don't accidentally drown their plant.
And the galvanized metal bucket is a more rustic, farmhouse style gift. I paired it with the chalkboard label (taped to a popsicle stick so I could stick it in the dirt) and it makes the perfect gift for the perfect teacher. Now you are ready for all your spring gifting needs.
To make your own Potted Herb DIY Gifts download the free Printable Tags.
Download this FREE POTTED HERB GIFT TAGS by joining my email list. You will have full access to this printable as well as my complete Private Printable Library!
 And to help with the rest of your gift-giving, check out some of my free printable cards.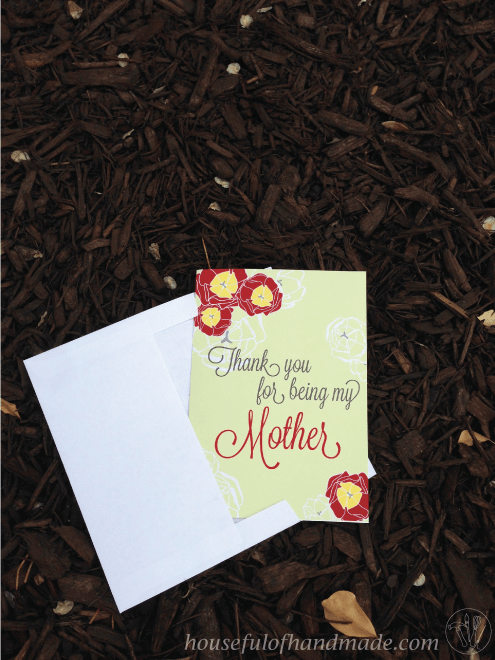 Free Printable Mother's Day Card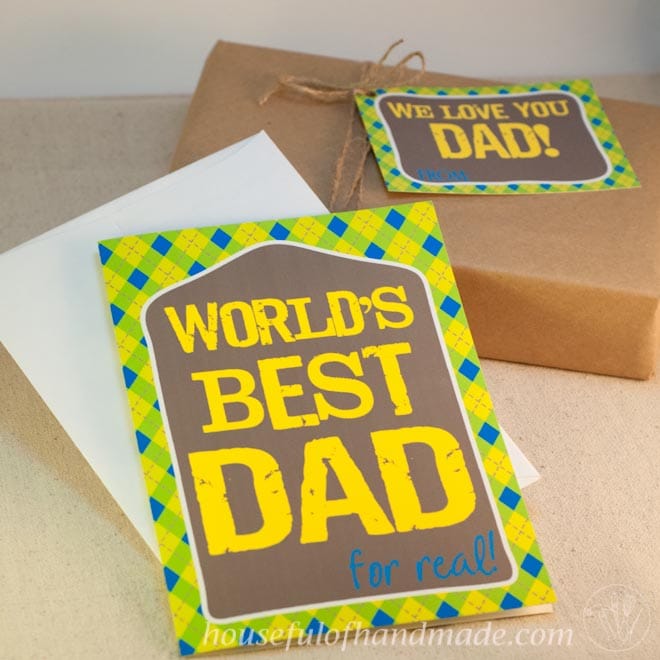 Free Printable Father's Day Card & Tags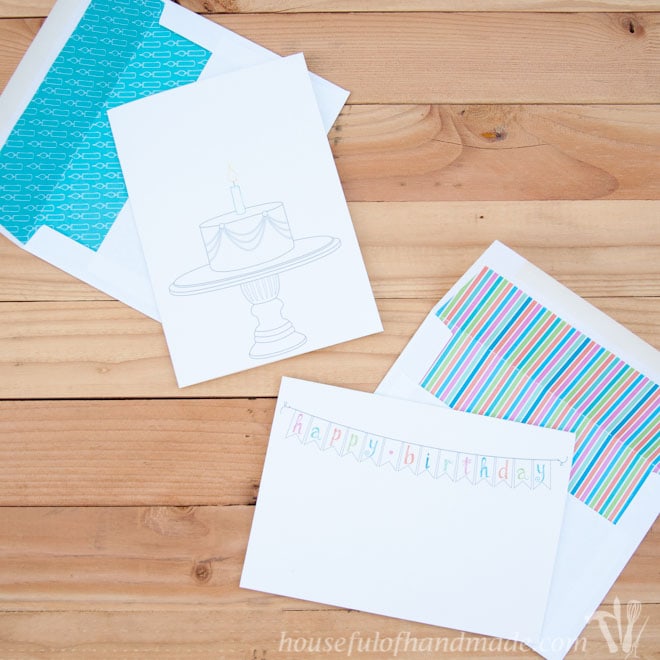 I'd love for you to follow along with all my crafting and creating adventures at Houseful of Handmade.
You might also like this DIY Dipped Spoon Gift with Free Printable!